Winner, Winner
Congratulations to Sweet Encounter Bakery on winning Lansing Built to Last in 2022!
Located in downtown's Knapp's Centre, Sweet Encounter is a gourmet gluten-free, peanut-free, from-scratch bakery and café. Oh — with vegan options as well. Sweet Encounter also offers culinary cooking classes for kids, teens and adults.
To say we're excited for the success Sweet Encounter has demonstrated would be an understatement. Here's to making Downtown Lansing stronger, more connected, and a little bit tastier.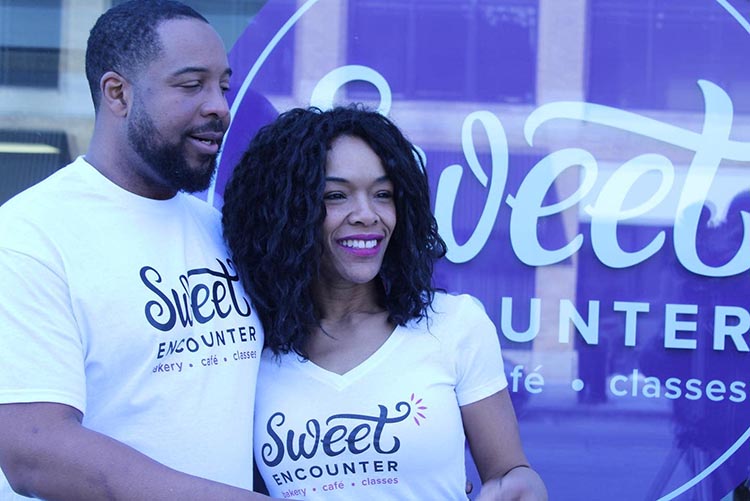 Finalists
We also want to show love to all our finalists who made our decision incredibly difficult. Your hard work, dedication, and vision shined through in your business proposals. We're so happy that everyone is still up and running and proving hard work, with a little help, is a great recipe for success.
Best of luck in the years ahead!